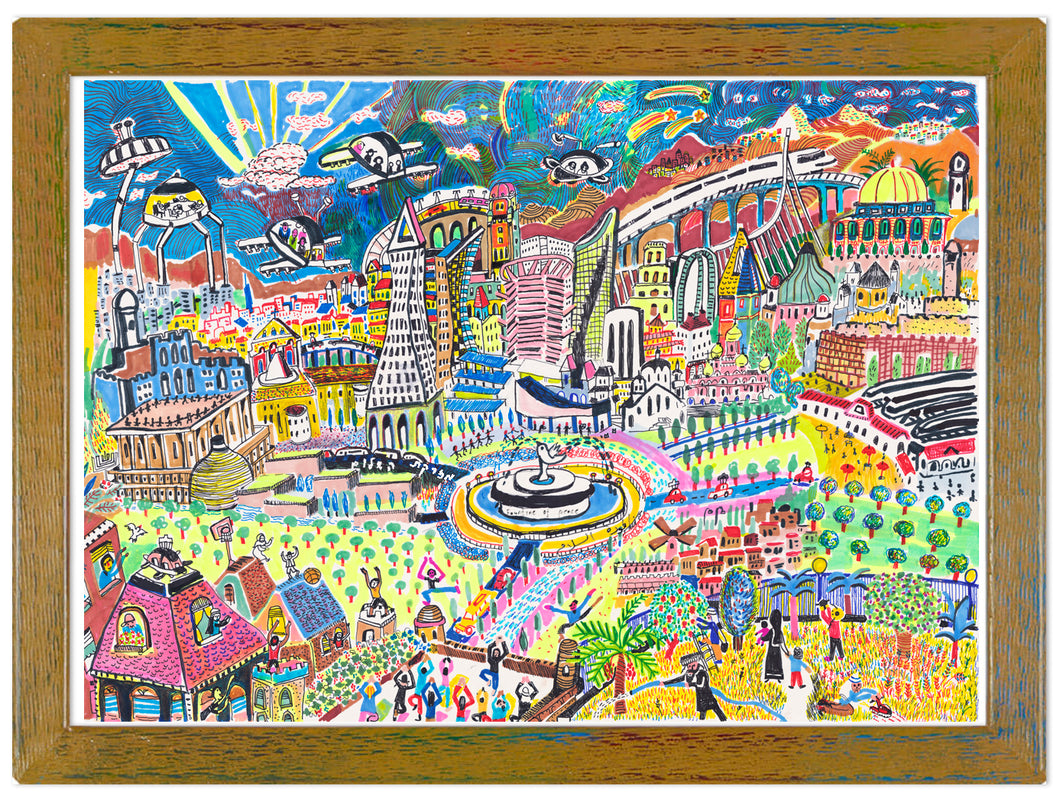 Jerusalem in 2048
Regular price $200.00 Sale
There are 48 prints. Each print is sized 40*30 cm.  Signed & numbered by the artist, Amit Trainin. An award winning artist and professor at Bezalel and Head of Visual Communication department at Minshar.

The print comes with a mat to hang next to it. 
Some dreams that inspired this artwork:
"Fountain of peace"
"Self- Driven cars with living rooms inside"
"A train to the Dead Sea"