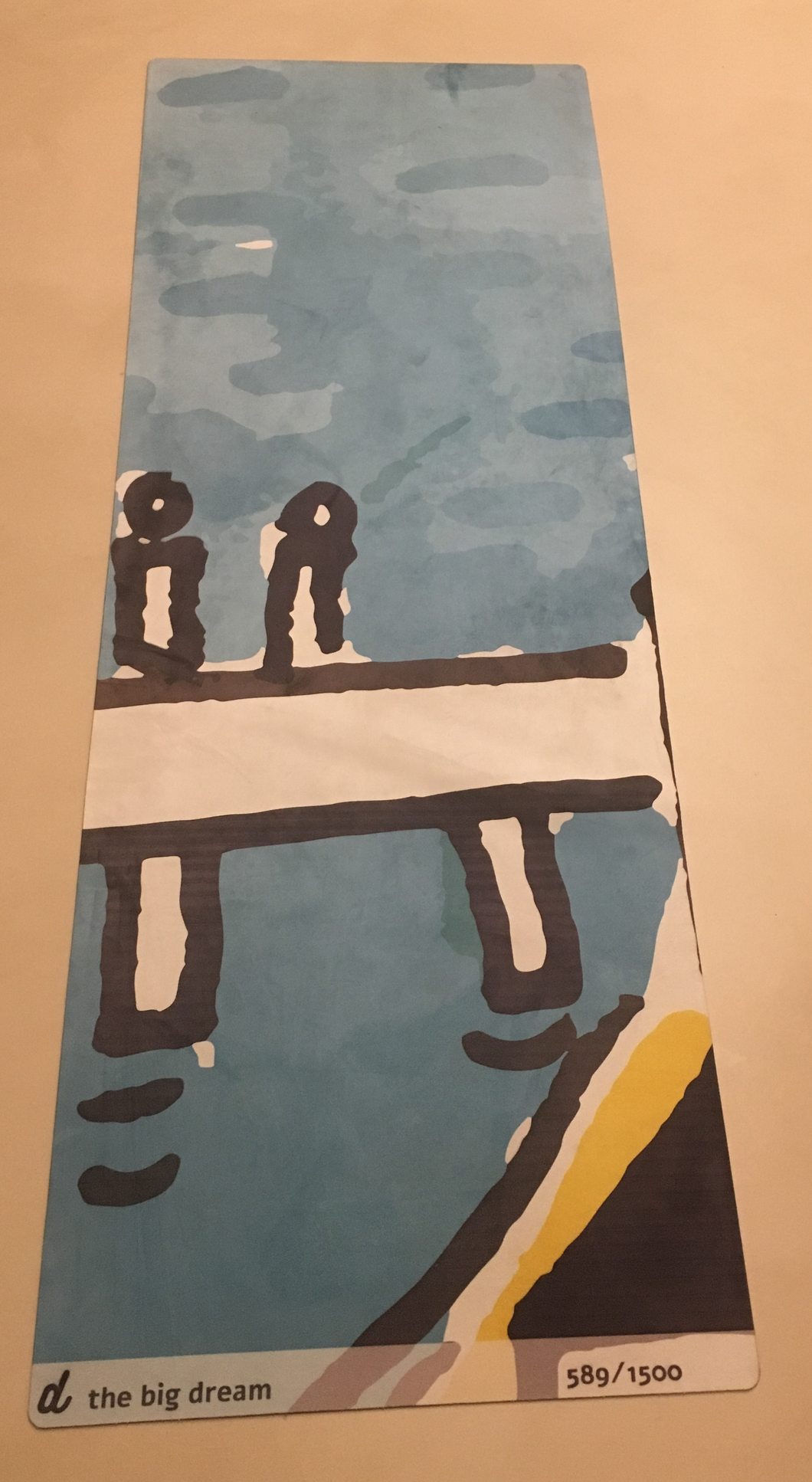 The Big Dream Mat 589/1500
Regular price $75.00 Sale
There are 18 mats left out of the 1500 mats from The Big Dream- Israel in 2048
FREE DELIVERY IN TEL AVIV ONLY
Get your piece of The Big Dream. The world's largest artwork composed out of 1500 mats. One image envisioning Israel 30 years from now. 
Each mat is a limited edition collectible. Numbered out of 1500. Each one is a stunning work of art and has multiple purposes; from yoga to pilates mat as well as art for the home, mind and soul. 
PRESS:
Mat information:
The mats are 3mm thick and  171* 61
The top layer is micro suede; this material is one kind of premium quality cloth.
It can absorb sweat quickly; another feature is more you sweat, the more it becomes anti-slip.
It is completely eco-friendly cloth and can be biodegradable in nature. Under the suede layer is natural rubber.